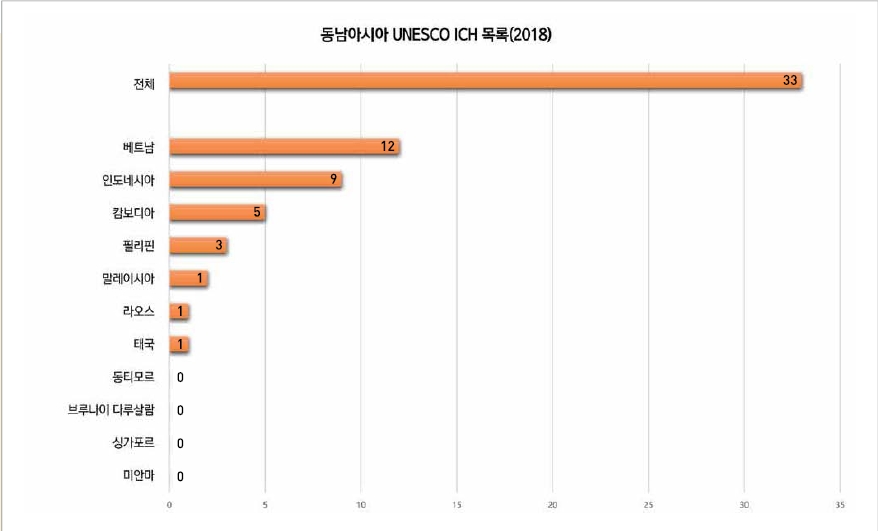 UNESCO ICH list Southeast Asia (2018).
The elements inscribed include representative list, urgent safeguarding list, and register of good safeguarding practices.
This chart presents the results of a literature survey conducted between November 2017 and February 2018 by the author
for the International Research Centre for Intangible Cultural Heritage in the Asia-Pacific Region (IRCI).
The full list of publications can be consulted at https://www.irci.jp/ichdb/.